So this is the thread to post on thoughts in world cup matches?
Yeah Russia v Saudi Arabia should be an absolute belter later on to kick things off!
Said nobody ever …
Speaking of Riyadh … this from today's Irish Times …
Russia is not rolling out the red carpet all the way, however. In an interview with a Moscow radio station yesterday, the head of the Duma's (Russia's parliament) committee on women, family, and children urged Russian women not to sleep with foreigners during the upcoming games.
"Their children will suffer for it. They've suffered in the past, since the Soviet period," said the lawmaker Tamara Pletnyova. She was apparently referring to children, many of mixed race, born during the Moscow Olympics of 1980.
Pletnyova went on to clarifiy, "It's good if they're one race, but if they're of a different race, then it's worse. We should bear our own children. I'm not a nationalist, but all the same."
A great bunch of lads , the Russians.
Funny thing about the Spanish set up is that neither Lopetegui or Heirro have impressive CVs as coaches, neither have ever coached a first divison side in Spain, Lopetegui managed a runners up Spot in th Portugal with Sporting I think, hardly a massive fete, other than that they have coached a little in lower division and yet here they are in two of the biggest jobs in Spanish football.
I think it is a huge risk for Madrid, if Lopetegui doesn't get off to a good start he will struggle big time. There will be zero patience for a guy that is now being seen as a kinf od national traitor.
Another problem is , can Hierro actually sit on the bench? You have to hand in your list of players and officials before a certain date, there are very strict rules as to how one of the players can be substituted, doesn't say anything about officials, but Hierro is not on that list.
From my recollection of him as a player, Hierro had a great knack of getting his hands on someone else's jersey… maybe that's what he'll do again.
I think
will get a draw today.
Game a lot better than expected. Russians 2-0 up
We would probably get a draw against the Saudis.
5-0 Russia at FT
4th Russian goal was a cracker. Goal of the tournament contender.
5th was a great free kick
Saudis woeful as ever. 5 places for Asia , not even 2 good teams from that continent.
Russia dominant from start to finish bar maybe the 50-57 min mark. Golovin best player on the pitch by a mile. The goal icing on the cake. Cheryshev was excellent. Both goals especially the 2nd were extremely well taken. Despite Dzagoev going off injured Cheryshev more than filled that gap. I still wouldn't trust a 38 year old Sergei Ignasevich at Center back the whole tournament but he did what he needed to do in this opening game.
Yury Gazinskiy 12'
(assist by A. Golovin)
1 - 0
Denis Cheryshev 43'
(assist by R. Zobnin)
2 - 0
Artem Dzyuba 71'
(assist by A. Golovin)
3 - 0
Denis Cheryshev 90'+1
(assist by A. Dzyuba)
4 - 0
Aleksandr Golovin 90'+4
5 - 0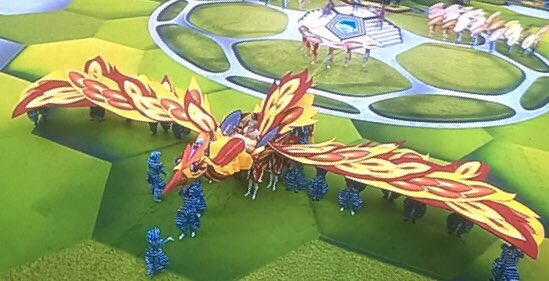 Hhhmmm…rewatch Icarus you say…gotcha
Disagree. I thought they did quite well in the 53 and 54th minutes.
Does Dunphy understand the difference between an actual WC game and the very last friendly before the WC when every single player is shitting it he'll get injured and miss the competition?!
There good teams in Asia that just didn't qualify. You can't base how good Asia is just on how bad Saudi were today. They lack the physicality which really hurt them. There are countries like UAE and China with a lot of potential.
Some things just don't stand the test of time!
Nope.
Know KSA track record there coach might be sacked before their next game.