Non mainstream music … whatever that may mean.
That's a bit mad Ted … will take a lot of listens but is worth the investment.
Contemporary Irish music.
2nd Viennese school. Not sure if this was the type of Avant-garde @GormsDubhgorm intended. I include the Guardian article to try and explain the music
This certainly is in the avant-garde ball park @blue_true !.
I don't think there can be a hard and fast rule bar if it sounds a bit mad (Irish for unusual) you're probably on the money.
Will listen to your piece later today and looking forward to it.
Based on the idea of serialism or 12 tone music rather than tonality which drives western music, classical and popular in particular.
I enjoyed listening to the piece this morning.
Do you like the piece yourself ?.
Heard this first courtesy of John Kelly's Mystery Train some years back.
Bright cold morning here this time of the year reminded me of it.
Cantus Articus by Finnish composer Einojuhani Rautavaara from 1972.
I listen to a lot of what may be called ambient rock… Tangerine Dream, Eno, Harold Budd etc. Spotify leads me to all sorts of similar stuff…such as A Winged Victory for the Sullen. I bought their latest CD in Tower before the lockdown and the guy behind the counter asked me did I enjoy their gig in the NCH. He wasn't impressed when I told him I didn't know it was on. !
I don't think I'd go to a gig by a band like that though… it's more for listening at night with a few IPA's or whatever you're having yourself.
The most extreme example of this approach to music is John Cage's 4'33".
It's 4 minutes 33 seconds of silence ( I think, I've never listened to it! )
Not going to be played by Ronan Collins anytime soon!
There have been a couple of 'silent' pieces down the years. All about the context in a live setting I guess.
Tangerine Dream is deffo a blast from the past.
Going to try out some of the band with the very long and avant garde name… starting with their eponymous debut album this evening.
Mention of Brian Eno above brought me to Ambient 1.Music for Airports.
He was making this music over 40 years ago.
Really enjoyed sitting down for my sandwich at lunchtime and listening to it.
Was able to listen to the debut album from the A Winged Victory duo early yesterday morning.
Top notch.
This may be the first 'mad tune' I heard played on mainstream RTE 2FM … (or then again it may have been Devo's take on The Stones' Satisfaction).
I must have almost all Scott Walker's solo material … from his first four releases thru his last album released a couple of years before his death, two years ago this week in 2019.
His later work from let's say 'Tilt' on is not for the faint hearted, but is hugely rewarding for those who stick with it.
A truly singular independent creative artist.
This is Farmer in the City from the mid 90's Tilt and probably the closest to a 'traditional medolic' song he did from there on in.
It sad to think that a man as talented as this needed help to pay rent a few years ago. Everyday is like Sunday.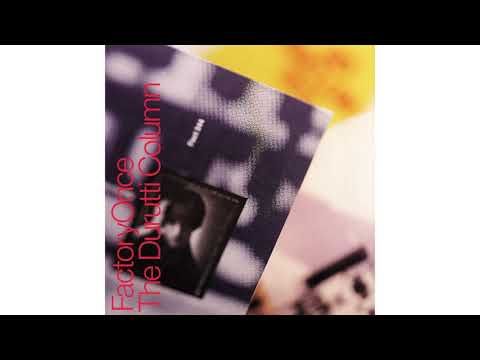 Sad but not exceptional … being an artist has never been more than hand to mouth for most creative folks.
Anyway am listening to this track outside in the garden on a beautiful day and grateful for it.
I've always enjoyed some of the older Serge Gainsboro stuff, dunno if it qualifies as avant-garde. Anyway in the 'song' Bonny & Clyde with Brigid Bardot, there's an instrument in it that makes a sound I was always fascinated by but never found out what made it.
Recently our new co-lodger here in our new gaf we've been renting for a few months, who is Brazilian, put on some famous Brazilian singer/musician for us, well-known for having introduced (or collaborated with) famous US and British musicians in the 1950s & 60s to the Bossa Nova style.
In the course of listening to a few tunes I heard that sound/instrument again. Turns out it's a small drum-like yoke with a thin stick inside the middle that you rub. It sounds a bit like a small dog whimpering and low-whining!
I'd give you 3 likes for this if I could.

There is a guy called @lookmumnocomputer on ticktock ye should look up. Amazing work with valve powered synths.