Bohan for the seventh year running.
Backroom team not yet announced.
Needs to juggle it up I think a bit
No doubt the team will too.
I hadn't seen this . When was that announced
The day the topic was posted🤔
Just curious, thought bohans ship had nailed in all honesty
Lyndsey Davey has announced her retirement.
Fantastic servant .
Big time. Some haul of medals to go with.
Congrats to Lyndsey Davey on a brilliant inter-county career winning 5 All Irelands with Dublin. Only thing missing from the graphic below is 3 O'Connor Cups.
https://dublinladiesgaelic.ie/news-detail/10083610/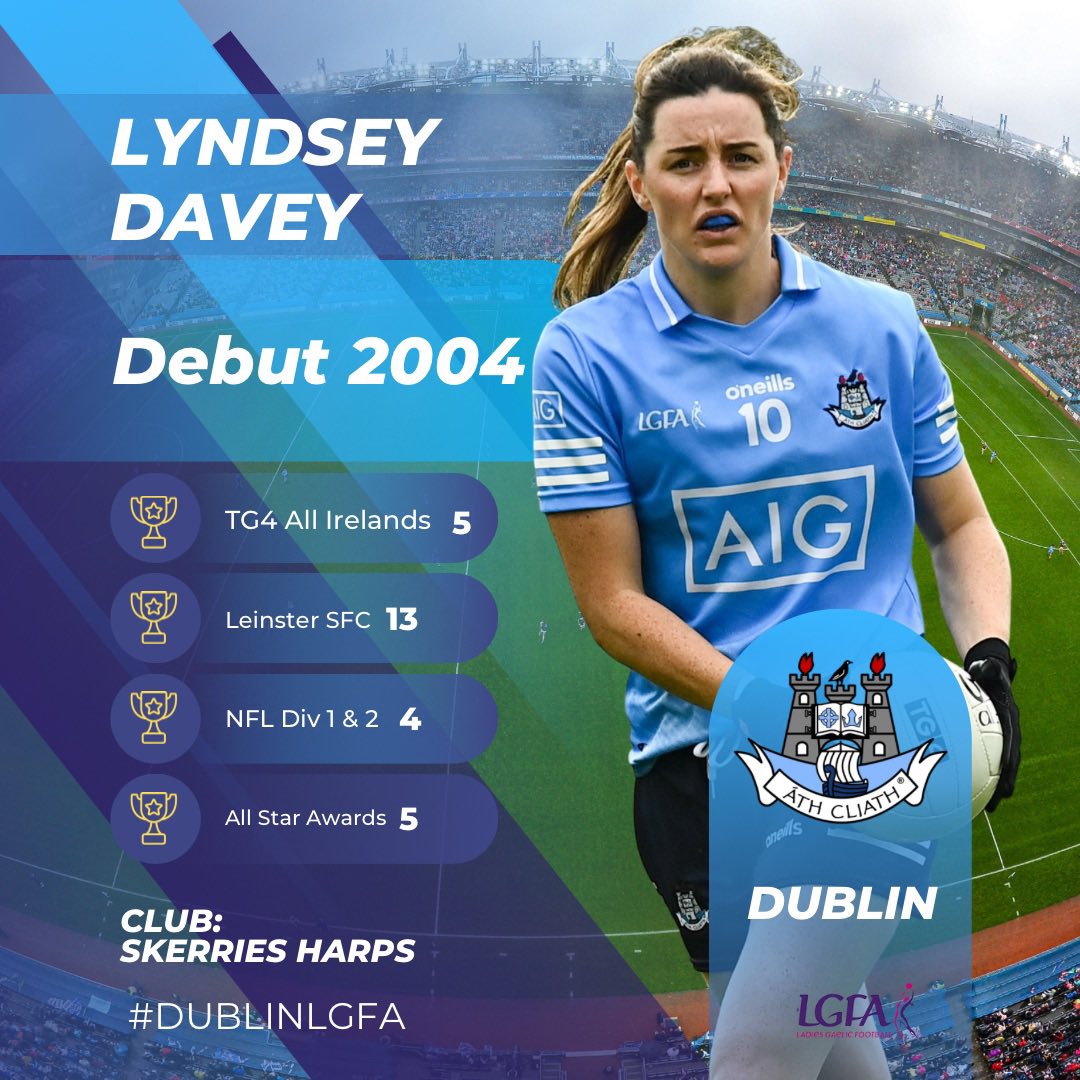 That's her intercounty haul .
She's a senior club success with Fingallians too .
She is . But skerries didn't field at adult for a year and she went to fins with 1/2 others .
13? Beat na Fianna in a replay . Wouldn't have won it without her .
Edit pics here!
Fair play to her for going back to Skerries after winning. A lot wouldn't in her same position.
Incredible longevity and one of the best to pull on the blue.
Wonder will there be many others to go? Aherne? Goldrick?
P2P . Didn't have a choice .
Any new names on the panel for 2023
Won't really know until matches in January really and even after league you can expect some changes. I'd expect a few more shifting from the team for whatever reasons but the bones of same players, maybe one or 2 new in potentially.
A few have stepped away just not confirmed yet . 1-2 are surprising .
Less than 2 weeks to first league game and apart from Lyndsey Davy no other retirements announced yet but word is a number of experienced players will not be available this year.
Be interesting to see the first panel of the year for the Meath game.
Iv heard speculation of a few alright and also article published by dub lgfa states a few have not decided either so will be very interesting alright.
Will be intrigued to see who's called up.
Meath under new manager but backed with Wall and Lally staying however will the new manager take on the same game plan I wonder.