You should ask @Harrys_Tiles for help. I hear he can be very persuasive when it comes to the Ticket Office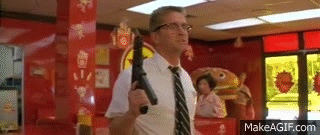 Anyone got the email for Louth game yet? I see the tickets are on general sale.
Email came out the other day for the season ticket anyway.
Season ticket email came on Tuesday and have until Wednesday 10/05/2023 at 11am to purchase
yeah i got my email earlier in the week.
To clarify sorry I meant the Parnell Pass on this
No sign of my email for the Parnell Park Pass Hill ticket for the Leinster SF Final as yet.
its an early start on Sunday
It's the season ticket site down? Anyone else having trouble with it,
there's just a bit of confusion, the match is been switched to ballybofey to give louth home advantage
I see tickets for kildare game on ticketmaster not sure when they went up but terrace tickets might sell quick enough if anybody has a preference .
Advertised on sale from 12pm today
Season ticket holders have until the 31st to order theirs.
Printed off my tickets there . Was surprised there was designated seats as opposed to first come first served as is often the case in country grounds. Then I saw where they were. Corner between the new stand and the stand near O'Loughlin Gael's. The equivalent of the Nally enclosure. Sweat the assets as usual, loyalty my hole