Ha. Ah sher you couldn't ban him
He happened to be right when he pointed out to the lineman that he was wrong
2023 Joe McDonagh Final
Offaly v Carlow teams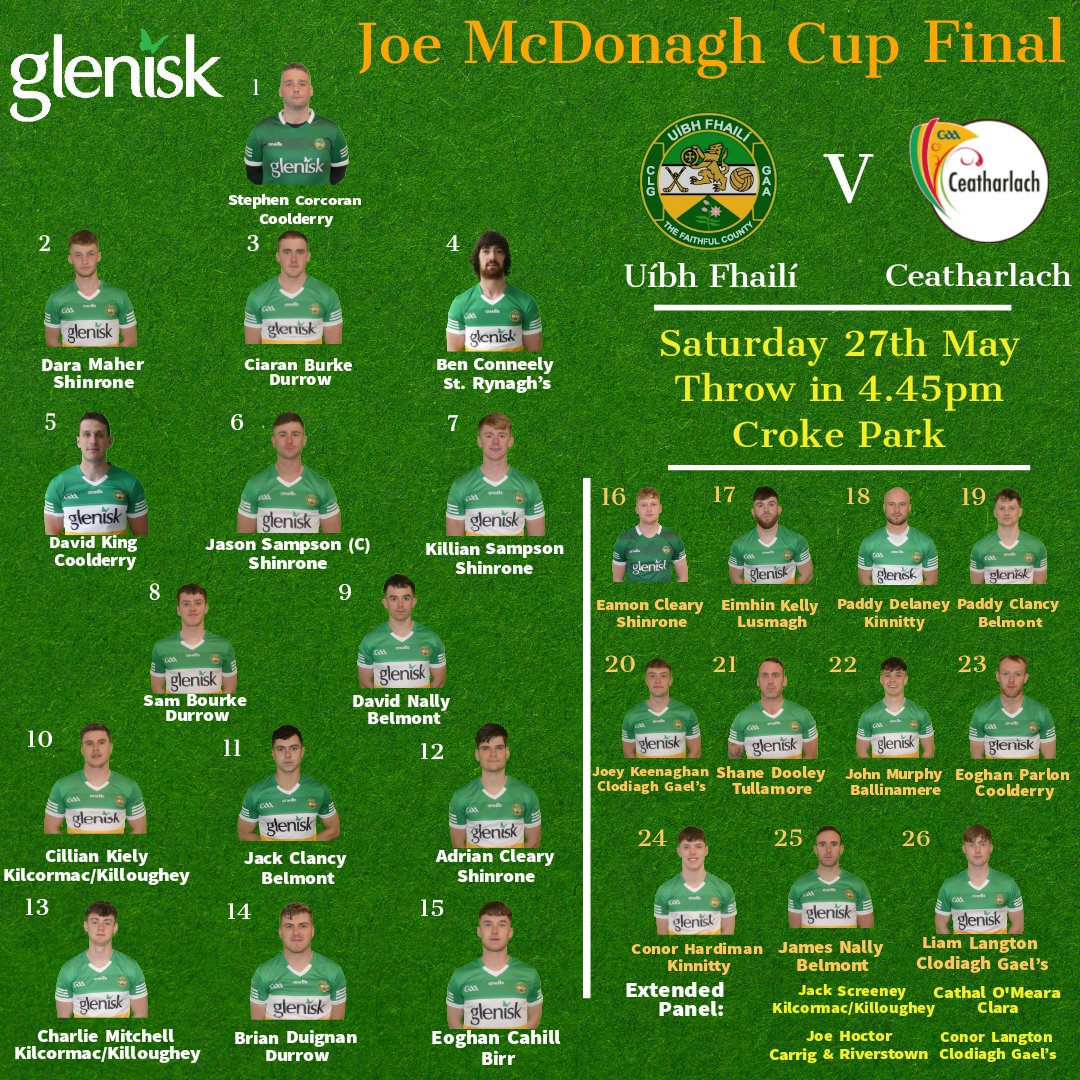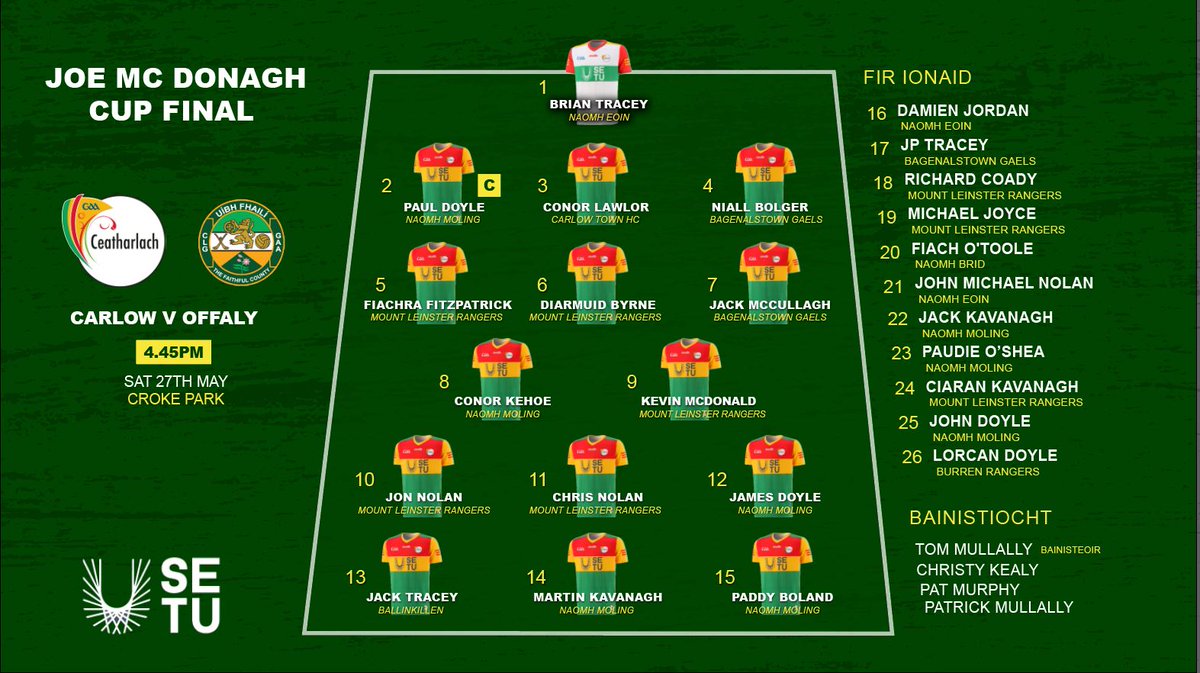 Previous meeting a few weeks should have no impact for this game. 12 changes for Offaly this afternoon back with their strongest 15.
Charlie Mitchell goaling for Offaly in the opening minute.
Bad few mins for Offaly. Commentators asleep, it was a clear red card
Carlow goal for Paddy Boland
Ouch! Disastrous period for Offaly as Dara Maher gets sent off. Marty Kavanagh converts the penalty and Carlow lead by 7 and are up a man for the rest of the match.
Carlow up 5 at the break.
Looking back at the replay I don't think it should've been a sending off but I guess pulling the face guard is an automatic red.
Would disagree, he grabbed the faceguard with enough force to open it. There should be zero tolerance for that. The fact it came away from the face left the ref with no choice.
Good start to the 2nd half for the Faithful.
Canning Carlow playing some lovely football then quickly corrects himself
Any interference with the face guard is a straight red. Feelings don't come into it.
Carlow need a score to settle. Haven't scored in a while.
Carlow holding on into added time.
Offaly bench making the difference. Carlow subs not having the same impact.
Eimhin Kelly and Paddy Clancy each with two points off the bench. Offaly reduce the lead to the minimum.