They get whispers as to their chances. If they get the word no chance they pull out to save face.
Is it true your real name is Dee, DUB?
So, I'm at home grading around 50 5 page papers between now and Monday, and I needed some mindless tv as a break between grading sessions.
i've promised myself I won't do zombies again because (pun intended) it's been done to death.
But after a few "let's try this…Jaysis this is shite" attempts to find something else, I stuck on Black Summer on NF. And, yes, it's Zombies, but it's not bad.
I mean, the basic story is the same as ever…the world ended, and there are Zombies, and there are various folk trying to get to safety avoiding the real monsters (den den den…) PEOPLE!!!
But, it tells the story in a 1980s Robert Altman "Short Cuts" (or if that predates you, a 1990s Pulp Fiction) way, where there are several mini-stories that are initially told independently, but are, in the telling, revealed to be interconnected.
And, two episodes in, with admittedly zero expectations, i'm enjoying it for how it's told. Robert Altman (or, less stylishly, Q.Tarantino) does Zombies.
The scriptwriters rely on using "motherfucker, I'll ■■■■ you up" more than a bit much come episode 2, but it's at least the way the tale is told (so far at least) is a different spin on the zombies.
And at least its not superheroes, or rich people being assholes…
Black Summer is excellent. Fast Rage Zombies are great!
Will give that black summer a look. Just finished the first season of the last of us, it is really good
Just switched on the movie 'Fall' to see if I could even watch it, it's about the 2 girls climbing the radio tower. 2 minutes in and I'm already hiding behind the couch with a pain in my stomach. Main story hasn't even started, and then Negan just appeared in it! Will keep going as much as I can
Watched it the other night myself. Was hard going after a week of gargle and my own fear of heights ! Must have paused it 20 times to take a breath
Saw enough of it on Googlebox last week. Hate heights myself so stomach was turning with that short snippet.
I hate heights too. Very dodgy. And yet I jumped out of a perfectly good aeroplane with only a bag of silk on my back to ensure I got back to terra firma safely. Mad Ted.
The very same. Hate heights and all these thrill seeking videos you see. I think I'm about half way through it. Had to keep pausing too, took me around 3 hours to *watch less than an hour of it
*when I say watch, I'm not even looking at the TV, looking at it through the corner of my eye
Was at the match last night. My nephew was looking up at the bars supporting the roof and says, "imagine waking up and you're standing up there, clinging on for dear life". I got mad pins and needles in my feet just thinking about it…
Worse. Imagine waking up in the seats and seeing McClean and Hendrick coming on.
I thought i was having a nightmare last night …… but it actually happened
Just finished it there. Not sure why I put myself through it. Have a pain in my stomach from watching it. Definitely not worth it
Only took you a couple of days
Coincidently I'm just watching Black Summer at moment as well. I finished the first season and while I don't think it is anything amazing, the quick pace and relatively tight focus make it fairly enjoyable viewing if disaster/apocalypse stories are your thing.
The second season of Yellowjackets is just starting, I really enjoyed the first one. It is like Lost crossed with Lord of the Flies crossed with Alive.
For more sort of old fashioned adventure/mystery of the week style shows there are two I would recommend. Poker Face by Rian Johnson, which stars Natasha Lyonne. Basically Lyonne plays a character who can tell when someone is lying (just go with it), she is travelling around and basically solves a new murder every week. It is like a bizarre modern cross between Columbo and Murder She Wrote and is actually quite fun. Also quite enjoyable is Star Trek: Brave New Worlds. It is set aboard the Enterprise during Captain Pike's time in charge and has a great old style Trek feel. I'd say it is easily the best Star Trek property since DS9.
Poker Face is good, very good in many ways, with alot of echoes of True Detective, Cohen Bros stuff, and other series from a similar stable(s). Really looks great, and gas a super cast.
However if it has a serious fault it's that the plots just go down the road of being a bit too lite, and silly, almost as if it doesn't know if it wants to be a comedy as well.
Fleabag is very good though repetitive after a bit. Great visuals of course, and even more so in her previous series, Crashing, though that's alot more annoying than fleabag. Jesus she looks so good in it though!
As an aside, great use of the disused buildings of the old Royal London Hospital in Whitechapel, filmed the same year myself and Mrs Oh went there for a 25th anniversary visit for her, it was where she went from the Co Clare in 92 to do her Nurse training.
Then I found out Casualty 1909 was also filmed there, in 2012…
Think I posted this before but worth putting up again. Superb BBC Documentary Series The Death of Yugoslavia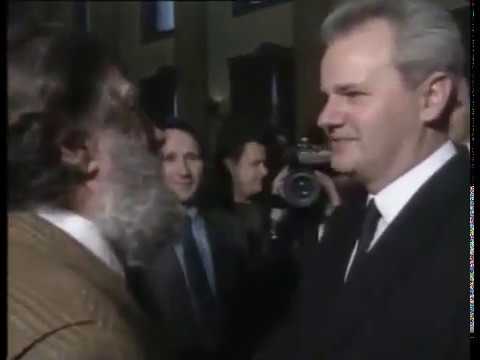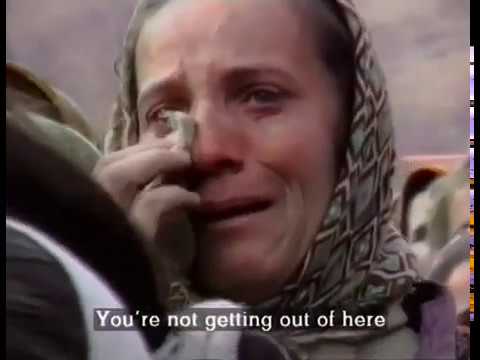 Watching the tommy tiernan show at the moment, missed the start of the 2nd half, copped he was talking to a singer but until he said Dolores near the end I'd no idea that it was Dolores Keane he was talking to, jaysus she has changed.
Good interview btw.
Great stuff, will watch that later. Had and still have some personal connections to that, I worked on a refugee visa program in Germany in the later 90s. Met alot of great people, just recently had contact again with two of them who got the visa to go to the USA, back arse of Utah nowhere, sort of place where most went to. 24 years since our last contact, when they came to visit me in Ireland before they left Hamburg for good.
I drove them down to West Kerry in my old version 91 Nissan Micra. In December. They say that the trauma of that cured them of the trauma of war!